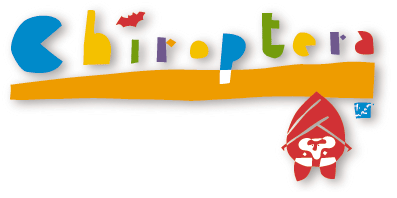 The Bat Study and Conservation group of Japan

The Bat Study and Conservation group of Japan(BSCJ) was established in 1992 by researchers who were concerned with the conservation of bats. The group initially consisted of 45 members, but we now have 350 members as of April 2015. We are devoted to bat conservation and research. We hold a bat festival every summer. We issue bat news once a year and have published two books on bats. We raise money for bat conservation through donation and the sales of postcards and other itemes. We have also created guidelines for Bat Watching.

Anyone interested in bats can join us.
---
TOPICS

The Bat Festivals in 2022 was held on 9th and 10th July in Norikura highland in Nagano Prefecture.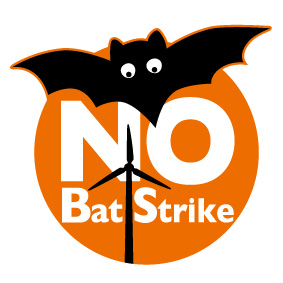 About bats and wind turbines
The impact of wind turbines on the environment is becoming a big concern in Japan. At the moment we don't have a proper bat research manual due to the lack of basic bat information and funds. Particularly, we know nothing about the migration routes of bats which have a long-distance seasonal move. As a first step to address this issue, we have translated "Guidelines for consideration of bats in wind farm projects Revision 2014 EUROBATS Publication Series No.6" into Japanese. We are going to develop national guidelines based on this.

"BATS AND ONSHORE WIND TURBINES: SURVEY, ASSESSMENT AND MITIGATION 2019" is a UK guideline on Wind Turbines survey, assessment and mitigation.
BSCJ have translated this into Japanese.
BSCJ submitted a written statement concerning the building of Tenjin-maru Wind Farm in a beech forest in Tokushima Prefecture in Shikoku to the Minister of the Environment and the Minister of the Economy, Trade and Industry.>

Nyctalus furvus is endemic to Japan and listed EN in the Red List 2019 by Ministry of the Environment and VU in the IUCN Red List.
Only recorded sporadically in several prefectures in Honshu. 27 individuals have been caputured until recentry but last year (2018) a new record was reported in Kaminokuni in Hokkaido. Later it turned out that 3 juvenile Nyctalus furvus were found dead on August 28, 2 more juvenile Nyctalus furvus were found dead on August 30, 2017 nearby Kaminokuni Wind Farm. Another wind farm is being build nearby.
The But Study and Conservation Group of Japan submitted a written stement to J-Power(Operator), Hokkaido Government, Ministry of the Environment and Ministry of Economy, Trade and Industry urging the second Kaminokuni Wind Farm and Kaminokuni Wind Farm to take action for conservation of Nyctalus furvus on July 1st, 2019.
OUR WORK

Bat Conservation Work
Cautions for filming bats in the wild. This is a basic guideline for filming wildlife. We hope the media can use this. PDF file(in Japanese) is here

Annual Bat Festival every summer across the nation


Bat News (once a year)


Research
iBats-Japan Project World-wide bat monitoring project

Books
Marvelous Bat World--Why Do They Hang Upside Down? by Dr. Funakoshi, Dr. Fukui, Dr. Kawai and Dr. Yoshiyuki issued on 2007/6/27¨Details From basic question to ecology and evolution, the book covers every branch of bat knowledge

The list of Bat species in Japan and their literatures

Join Us

Links
---
Last updated 2021/2/17

Copyright-All images on this site are the property of the Bat Study and Conservation group of Japan