Bat Festival 1995 in Norikura highland
Give bats the civic rights! The very first bat festival !
We organized the bat festival to correct the misconception and disseminate the scientific knowledge of bats.
The first bat festival was held at Norikura Visitor's Center in Azumi village, Nagano Prefecture on August 5 and 6 in 1995. The festival was planed and organised by the Bat Study and Conservation group of Japan and some conservationists and researchers with a slogan "Give bats the civic rights!" There were many programs for general public such as lectures about bats in Japan, Japanese northern bat watching, and bat box making workshop. For kids, there were a puppet play, a musical and a concert. The festival attracted about 300 people. Bat exhibition was also conducted at the same venue from July 31 to August 6th and favorably received by not only bat enthuasists but also tourists .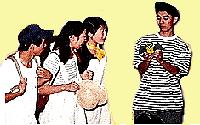 Musical

Bat talk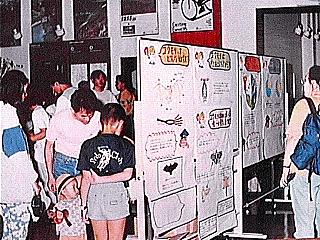 Exhibition of bat knowledge.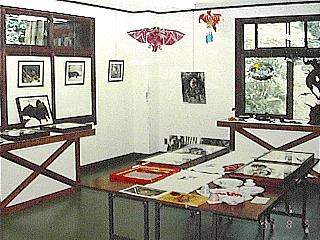 Exhibition of bat specimens, pictures, bat crafts etc.